The 44th annual Decorator Show House is underway, showcasing work from top interior designers. The townhouse at the Carlton House has been completely transformed, and all for a good cause, namely the Kips Bay Boys & Girls Club. All proceeds from the events will go to the Kips Bay Boys & Girls Club which provides after school enrichment programs to more than 10,000 youth in the Bronx.
History
In 1950, The New York Times announced "Astors to Build Hotel Apartment." The Astor Estates interests has ties to hotel properties in the city since 1848. They purchased 13 consecutive properties to make room for the new building which would become the Carlton House.
The Carlton House got its name from the then to be demolished Ritz-Carlton, with the new building accommodating displaced tenants with penthouse and luxury hotel-service apartments. In 2010, Extell Development and Angelo, Gordon & Co purchased the property from the estate of the late Leona Helmsley. Now in 2016, the house is designated as part of the Upper East Side Historic, and is one of the largest newly constructed townhomes on the Upper East Side. It is 35 feet wide with approximately 10,000 square feet of living space with an additional 5,000 square feet of outdoor space.
The Townhouse is currently on the market for $49,500,000.
This townhouse presents a rare opportunity to experience amenity living rarely seen with other New York residences. Residents enjoy perks from being neighbors to Barneys New York such as food delivery from Fred's. Additionally, the townhouse resident has access to the full range of amenities offered by the Carlton House including 24-hour doorman, concierge, 65-foot indoor swimming pool, state-of-the-art fitness center, and private storage. Entry can be made directly from 61st street or through a private entrance within the Carlton House lobby.
Decorator Show House
The expansive townhouse residence has become a showcase of work from renowned interior designers that have donated their time and skill to create the beautiful spaces. The interior features 5 floors of living space which have been transformed into sumptuous space from a Napoleon inspired sitting room with rich, dark tones to a Clive Christian kitchen complete with Lalique panels.
The interior designers have spared no attention to detail throughout the home, sourcing their decor from the likes of Hermes, Sotheby's, Bergdorf Goodman, and Roche Bobois to name a few.
Take a look at a few of the beautifully curated rooms in this year's Decorator Show House: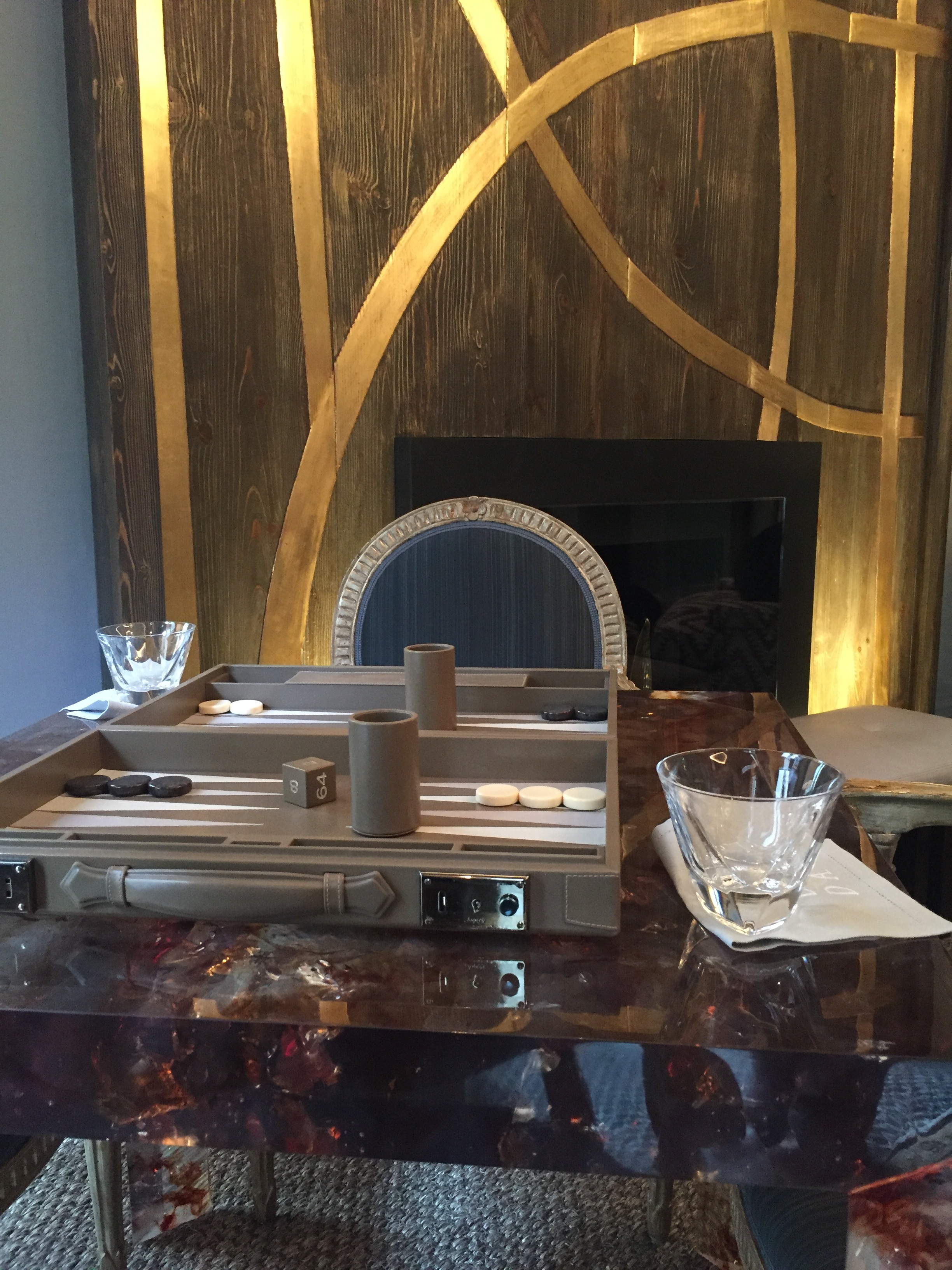 The Show House will be running May 12 - June 9 2016.
19 East 61st Street
Monday-Saturday: 11-5pm
Tuesday and Thursday: 11-8pm
Sunday: 12-5pm
Tickets can purchased online in advance by visting Kips Bay Decorator Show House. Remember, all ticket proceeds benefit the Kips Bay Boys & Girls Club.